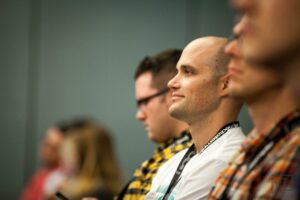 I am a business owner, product developer, and personal finance nerd.
I write about business and money on this blog, because it's what I spend most of my time thinking about. Here are a few of my favorite articles:
I've created several products with varying levels of success. My main gig these days is AppPresser, which has has grossed over $1M. Here's a brief timeline:
2008 – Started as an in-house web designer, then went freelance
2010 – Sold premium WordPress themes
2012 – Launched a SaaS focused on fitness professionals
2013 – Co-founded AppPresser
2015/2016 – Launched Reactor & WooCommerce Smart Checkout
2017 – Founded Holler Box
I've presented at Macworld, New Media Expo, Loopconf, and several WordCamps.
Find me on Twitter: @scottbolinger