Reading good blog posts is one of my favorite ways to learn about business.
There's a lot of noise out there, lots of blogs are not worth reading. When your time is limited, it's important you get to the good stuff quickly.
Here are the blogs I get solid, actionable business advice from consistently.
The Groove blog is written personally by a successful founder, my favorite kind.
Alex Turnbull got my attention with their Journey to $100K/mo. Groove is support desk software, and they have since surpassed $100k/mo and changed the goal to $500k/mo. They say their blog is their #1 customer acquisition channel, so along with great information, it's a study in content marketing itself.
Alex has done an incredible job releasing great content consistently, and he is also a master promoter. There is a ton to learn, I would recommend starting at the beginning of their Journey to $100K a month, and going from there. (Their newer posts are good, but not as good as those)

Jason Cohen is the founder of WP Engine, and definitely a smart one.
He's built more than one business successfully, and he has a lot of great insight on scaling, hiring, SaaS, and more. He hasn't been keeping very current on this blog, but it's got a treasure trove of posts that are well worth your time. Here are some of my favorites: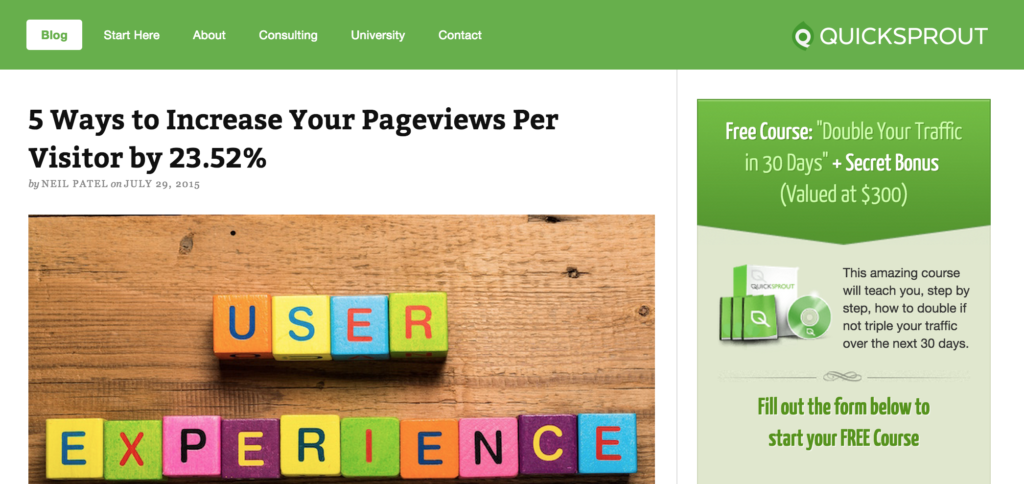 Quick Sprout is a blog by Neil Patel, a content marketing genius.
I've learned a ton about how to write great content, promote it, and get more traffic. This post, for example, is a gem. There are also amazing guides for pretty much everything, like this Definitive Guide to Growth Hacking.
Some internet marketers are full of hot air, but Neil is the real deal. He's built Crazy Egg and Kissmetrics to multi-millions mostly using content marketing. He walks the walk, and tells you how to do the same.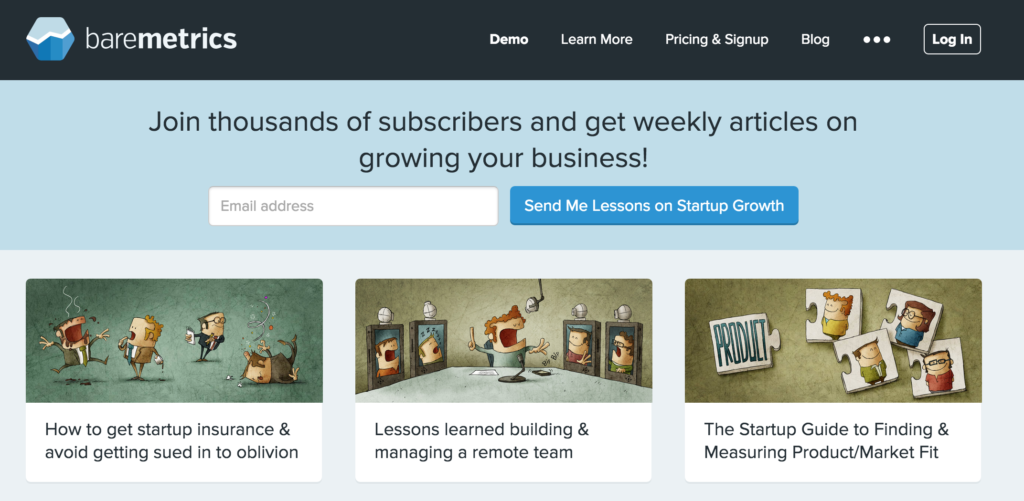 Baremetrics is a new startup that focuses on Stripe analytics for SaaS businesses.
It's a cool product, and the reason I like this blog is because it's not by a multi-million dollar company. Josh Pigford, the founder, takes you on his journey building his business. For example, this post on Maker to Manager: what a startup founder does was especially inspiring to me.
They also provide some practical examples, like this one on how they reduced churn. It's a good blog to keep an eye on.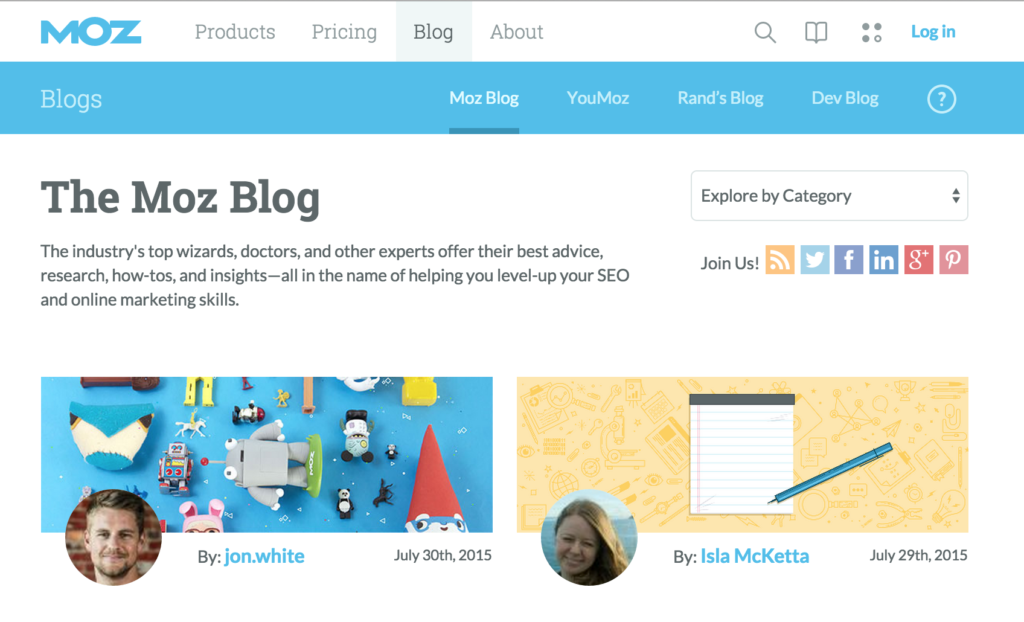 Moz is the best SEO blog you'll ever read.
They are always on the cutting edge (which is super important for SEO), transparent, and even entertaining. I don't keep up with SEO as much as I used to, but Rand's Whiteboard Friday videos are my favorite way to keep up with the latest news.
If you don't know much about SEO, their Beginner's Guide is a great place to start.
What are your favorite business blogs?
Reading great blogs is an excellent way to absorb information from smart, successful people. These are some of my favorite blogs, but what about yours? Let me know in the comments.
---